FreeAgent automated bank feeds
It has been on the horizon for a while but earlier this year bank feeds were introduced to FreeAgent.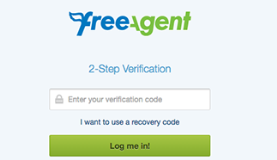 Bank Feeds automate the process of importing bank transactions from your bank into FreeAgent. Instead of downloading and uploading electronic statements, once setup, FreeAgent will automatically import your transactions from your online banking every day.
This will mean a huge time saving for some of you.
Which banks are supported?
Not all banks are supported at the present but FreeAgent are frequently adding new banks. Currently it works with the following banks:
| | |
| --- | --- |
| Barclays | Metro Bank |
| Bank of Ireland | Nationwide |
| Bank of Scotland | Natwest |
| Cater Allen | Post Office - Savings |
| CitiBank | Royal Bank of Scotland |
| Coutts | Santander |
| Coventry Building Society | Smile |
| Derbyshire Building Society | Standard Life |
| First Direct | Tesco Savings |
| Halifax | The Co-Operative Bank - Personal |
| HSBC | The Woolwich |
| ICICI Bank | Ulster Bank |
| ING Direct | Virgin Money (Northern Rock) |
| Lloyds TSB | Yorkshire Bank |
FreeAgent are constantly adding additional banks so check the latest list of banks regularly.
What about security?
Good question, unless you have a Barclays account then your bank feed will be handled by a company called Yodlee. They take security very seriously, you can read about it here to help you make an informed decision.
Do I have to use it?
Not at all. We love it and think you will to but you can still add bank transactions manually or continue to manually upload bank statements.
Does it cost?
The great news is that since we have swapped to dealing with FreeAgent directly (previously provided via IRIS OpenBooks) this is now free of charge!
How do I get started?
To get started speak to your account manager, they can activate bank feeds on your account and talk you through the set up process.
For more information check out http://www.freeagent.com/support/kb/banking/bank-feeds-faqs
Go Back
Call me back
Leave your details and we'll get in touch.
Sign up for a Crisp Contractor package.